The English translation is 93% complete. Some information may be outdated. All up-to-date information can be found in the
Esperanto version
of the website.
Instruction
Esperanto classes will be led by experienced Esperanto teachers with abundant international experience.
Teachers
Level A1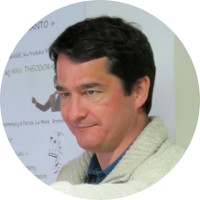 Víctor Solé
(Catalonia)
Levels A2–B1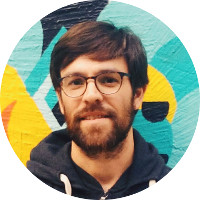 Christophe Chazarein
(France)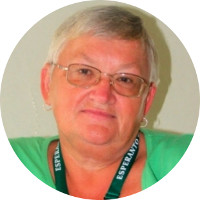 Nina Pietuchowska
(Poland)
Level B2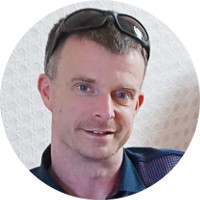 Tim Morley
(United Kingdom)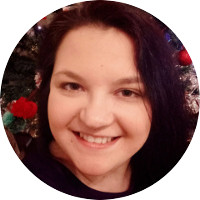 Arina Osipova
(Russia)
Levels C1–C2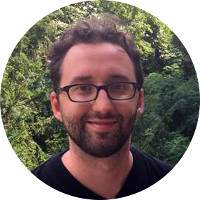 Konstantin Tikhomirov
(Russia/Poland)
Esperanto literature and culture
Through Esperanto one can not only love, argue, meet new people and forget the accusative, but also create literature. Ever since Zamenhof's time, the language has been used in every literary endeavor, from poetry, novels and short stories to song lyrics. Come to our course to learn more about Esperanto literature and we will show you how to write fantastic (or maybe just good) poetry!
Depending on the participants and their wishes, we will cover various topics such as:
Introduction to the so-called Esperanto culture and Esperanto literature; specifically, to original poetry and prose and to the periods of original Esperanto literature according to Sutton.
We will focus on several important authors such as William Auld, Baldur Ragnarsson, Roberto Passos Nogueira, Mauro Nervi, Mao Zifu, and others.
Translation of Belles-letters.
Relationship between song lyrics and poetry.
Editing an international cultural-literary magazine (using "Beletra Almanako" as a current example).
Publishing of Esperanto books.
Reviews of Belles-letters.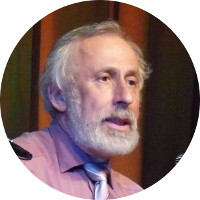 Mikhail Bronstein
(Russia)
Mikhail Bronstein (from Tikhvin) is a world-renowned Esperanto translator, writer, poet and singer-songwriter. He has written and translated over 20 books. In 2003 he received the Antoni Grabowski Prize for Esperanto literature. His unrelenting creative activity mostly takes place within his wider Esperanto activism, which took him from the position of President of the Soviet Esperanto Youth Movement (SEYM) during his youth to leading arts programmes during World Esperanto Congresses. Over the past few years, Mikhail has regularly toured Europe, giving history- and culture-themed conferences and concerts. He has a lot of experience teaching Esperanto, at advanced levels especially, and has brilliantly taught translation classes to multilingual audiences.
Kurso: Historio de Esperanto
Ĉi tiu kurso ne nur prezentas la ĉefajn eventojn en Esperantujo. Ĝi havas plian celon: montri la ĉefajn tendencojn, kiuj influis kaj evoluigis la esperantistan komunumon precipe ĉe ĝia formiĝo.
Oni ekscios respondojn al pluraj demandoj, interalie:
Kial Zamenhof plurfoje proponis reformi sian lingvon, kaj kial liaj proponoj ne estis akceptitaj?
Kial la esperantistaj gvidantoj konsilis al Zamenhof kaŝi sian aŭtorecon de la homaranismo?
Kial la partoprenantoj de la nunaj UK-oj ne faras gravajn decidojn en la kongresoj?
Kial Esperanto iĝis ne la dua lingvo por ĉiuj, sed la unua lingvo en la esperantista komunumo?
La bazo de ĉi tiu kurso estas la 12-hora kurso "Historio de Esperanto", kiun A. Korĵenkov prezentas en la Interlingvistikaj Studoj ĉe la universitato Adam Mickiewicz en Poznano (Pollando). Ĉi tiu kurso celas ne spertulojn pri la temo, sed precipe tiujn, kiuj jam bone konas la lingvon, sed ankoraŭ ne estas bone informitaj pri la historio de la Esperanto-movado.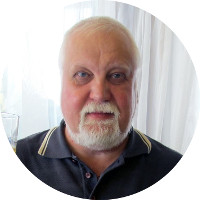 Alexander Korzhenkov
(Russia)
Aleksander Korĵenkov (naskiĝinta en 1958) estas rusa inĝeniero, ekde 1991 redaktoro kaj eldonisto. Esperantisto ekde 1976. Redaktoro de La Ondo de Esperanto (ekde 1991). Eldonis kune kun sia edzino Halina Gorecka pli ol cent librojn en/pri Esperanto. Aŭtoro de pluraj lernolibroj kaj monografioj. Verkis pli ol mil artikolojn kaj recenzojn en pluraj gazetoj. Ĉefaj verkoj pri la historio de Esperanto: Esperanto post la jaro 2000 (1998), Esperanto en Ruslando (2000, kun Halina Gorecka), Historio de Esperanto (2005), Homarano (2009), Zamenhof (2010), Nia diligenta kolegaro (2018, kun Halina Gorecka).
CEFR Exams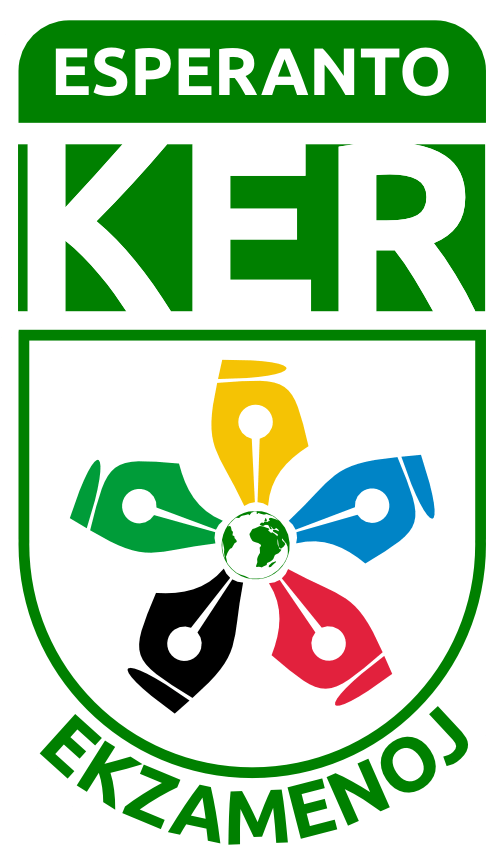 This year it will once again be possible take CEFR exams during SES (if enough people register). UEA and ITK will again be offering the new format of CEFR exams. On the condition that enough participants register before 29/06/2018, exams will take place at all three levels currently available: B1, B2, and C1. It will be possible to sit for the complete exam (that is, the written and oral components), but you may also sit for just one of the two components. (A minimum of 10 people must register for each group/level, in order for the exam to be offered.)
When you successfully pass the exam, the state-recognized Hungarian examination centre ITK will present the candidate with a diploma written in four languages.
Remark: the cost of the exam will NOT be included in the registration fee for SES – you must pay for your exam separately, on site. Information about exam fees can be found here.
To register for the exam, please fill out the registration form.