Instruction
Esperanto classes will be led by experienced Esperanto teachers with abundant international experience.
Teachers
Level A1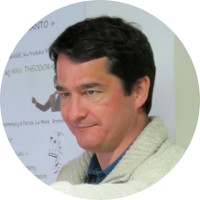 Víctor Solé
(Catalonia)
Levels A2–B1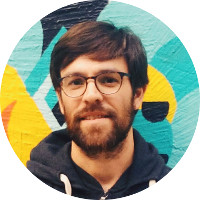 Christophe Chazarein
(France)
Petra Smidéliusz
(Hungary)
Level B2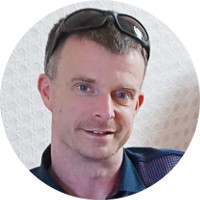 Tim Morley
(United Kingdom)
Przemysław Wierzbowski
(Poland)
Levels C1–C2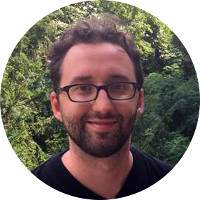 Konstantin Tikhomirov
(Russia/Poland)
Esperanto literature and culture
Through Esperanto one can not only love, argue, meet new people and forget the accusative, but also create literature. Ever since Zamenhof's time, the language has been used in every literary endeavor, from poetry, novels and short stories to song lyrics. Come to our course to learn more about Esperanto literature and we will show you how to write fantastic (or maybe just good) poetry!
Depending on the participants and their wishes, we will cover various topics such as:
Introduction to the so-called Esperanto culture and Esperanto literature; specifically, to original poetry and prose and to the periods of original Esperanto literature according to Sutton.
We will focus on several important authors such as William Auld, Baldur Ragnarsson, Roberto Passos Nogueira, Mauro Nervi, Mao Zifu, and others.
Translation of Belles-letters.
Relationship between song lyrics and poetry.
Editing an international cultural-literary magazine (using "Beletra Almanako" as a current example).
Publishing of Esperanto books.
Reviews of Belles-letters.
Nicola Ruggiero
(Italy)
Nicola Ruggiero (Italy, 1986). Born in Mola di Bari, Apulia, in Southern Italy, who now lives in Torino, north Italy. Graduated the Icelandic and English languages with a dissertation regarding the translation of Baldur Ragnarsson at the University of Iceland in Reykjavik, now doing his masters' degree in linguistics at the University of Torino. A member of the Academy of Esperanto Literature since 2006 (formerly known as the Esperanto Writers Association). He is a former TEJO committee member and a president of Itala Esperantista Junularo (Italian Esperanto Youth Club), in office since 2006 until 2008. He published La ĉerizarboj de Lucullo, an essay in La lingvo serena, full work of Baldur Ragnarsson. Gave lectures on La Infana Raso and many Esperanto writers in many congresses, most recently on Baldur Ragnarsson during the UK in Reykjavik. Since 2014 leads the seminar about literature during SES. Published his own poetry works Taglibro de nenifaranto (2008) and La kanto de l' korvo (2014). Several times winner of fine-arts awards of UEA. Co-host of "Beletra Almanako" since 2018.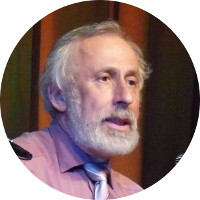 Mikhail Bronstein
(Russia)
Mikhail Bronstein (from Tikhvin) is a world-renowned Esperanto translator, writer, poet and singer-songwriter. He has written and translated over 20 books. In 2003 he received the Antoni Grabowski Prize for Esperanto literature. His unrelenting creative activity mostly takes place within his wider Esperanto activism, which took him from the position of President of the Soviet Esperanto Youth Movement (SEYM) during his youth to leading arts programmes during World Esperanto Congresses. Over the past few years, Mikhail has regularly toured Europe, giving history- and culture-themed conferences and concerts. He has a lot of experience teaching Esperanto, at advanced levels especially, and has brilliantly taught translation classes to multilingual audiences.
CEFR Exams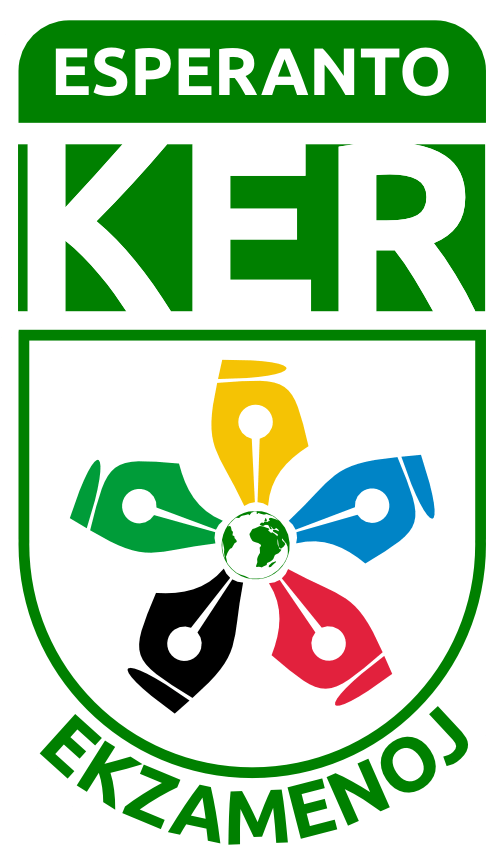 This year it will once again be possible take CEFR exams during SES (if enough people register). UEA and ITK will again be offering the new format of CEFR exams. On the condition that enough participants register before 29/06/2018, exams will take place at all three levels currently available: B1, B2, and C1. It will be possible to sit for the complete exam (that is, the written and oral components), but you may also sit for just one of the two components. (A minimum of 10 people must register for each group/level, in order for the exam to be offered.)
When you successfully pass the exam, the state-recognized Hungarian examination centre ITK will present the candidate with a diploma written in four languages.
Remark: the cost of the exam will NOT be included in the registration fee for SES – you must pay for your exam separately, on site. Information about exam fees can be found here.
To register for the exam, please fill out the registration form.