Getting there
In order to know the timetable of all the trains and inter-city buses within Slovakia as well as between Slovakia and its neighboring countries, use this excellent website: cp.sk. Available in Slovak, English and German (you can change the language in the lower side of the page) the website gives you precise information about the connections. If you have a student confirmation document, please take it with you and present it while buying tickets: you can often have discounts.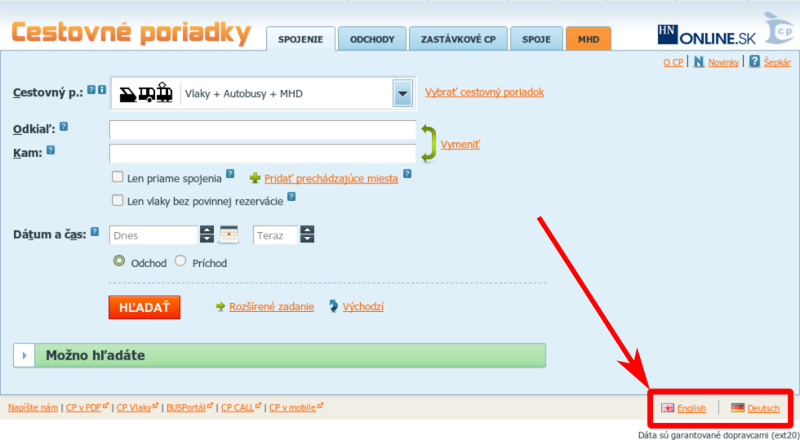 By plane
La plej proksima internacia flughaveno estas tiu de Bratislavo (Letisko M. R. Štefánika, BTS). Alia bona eblo estas Vieno, kies flughaveno (Flughafen Wien-Schwechat, VIE) estas proksima al Bratislavo. Eblas flugi ankaŭ al Budapeŝto (Budapest Liszt Ferenc Nemzetközi Repülőtér, BUD). Pluraj flugkompanioj (Ryanair, Wizz Air, Transavia) ofertas malmultekostajn flugojn al tiuj flughavenoj.
Useful websites where you can find flights and compare prices of various airlines are Kiwi.com and Skyscanner.
By bus
La kompanioj RegioJet kaj FlixBus ofertas internaciajn konektojn inter Nitra kaj multaj eŭropaj urboj. Eblas atingi Vienon kaj Bratislavon ankaŭ per Eurolines.
From Bratislava to Nitra
La plej bona maniero por iri al Nitra de Bratislavo estas busoj: ili estas oftaj (pluraj busoj ĉiuhore), kostas ĉirkaŭ 4 € kaj la vojaĝo daŭras proksimume 1 horon kaj 15 minutojn. Vi povas aĉeti la bileton rekte de la ŝoforo. At cp.sk search for connections from "Bratislava" to "Nitra".
Ekzistas ankaŭ rektaj busoj de la Bratislava flughaveno al Nitra, kvankam ne tiom ofte, kiel en la busa stacidomo. At cp.sk search for connections from "Bratislava,,letisko" to "Nitra".
By train
From Bratislava to Nitra
Busoj estas pli oportunaj por iri al Nitra de Bratislavo. Se vi tamen preferas iri per trajno, tio eblas, sed tio ĉiam postulas minimume unu ŝanĝon. At cp.sk search for connections from "Bratislava" to "Nitra".
Free trains in Slovakia
In Slovakia, several groups of people enjoy "free trains". This applies only for second-class cars and is not applicable at all for InterCity trains (see details at the official website of Slovak Railways). It applies only for trains run by the state railways and not for other companies such as LEO Express or RegioJet.
Children under the age of 6 do not need to buy a ticket to travel by train.
Children who are between the age of 6 and 15 and people older than 62 can travel for free but need to ask for a special card. You can get one of these at train stations of most towns. You will need to show your identity card and have a 3x2cm photo of yourself ready. Once you have that card you still need to "buy" your tickets but they will be given to you for free.
Of specific towns
From Vienna to Bratislava
There are frequent buses from the Vienna airport (VIE) coming to Bratislava every hour. The journey takes around an hour. You can get off either at the Bratislava airport ("Bratislava,,letisko") or at the main bus station ("Bratislava,,AS MHD"). Please check the route of the bus you choose to see where it stops in Bratislava. It's possible to book the tickets online or simply buy them directly from the driver. At cp.sk search for connections from "Wien,,Flughafen Wien" to "Bratislava".
Public transport in Bratislava
You can use the city transport (buses, trams, trolleybuses) in the capital. Definitely buy a ticket before getting on a vehicle and keep in mind that you have to validate it (there are special machines for this in every public transport passenger vehicle, very easy to spot). You can buy them at ticket vending machines at stations, or at the several news-stands right next to the main train station.
You can buy tickets for the public transport in Bratislava in orange vending machines at the bus stops and tram stops. You need to have euro coins for that. A basic 15-minute ticket costs 0,70 €, a 30-minute one costs 0,90 €, and a 60-minute one - 1,20 €. Children under 15, student under 25 and people over 62 have a 50% discount (see the detailed fees). A ticket lets you change a vehicle anytime you want.
From the airport to the train station or vice versa: take bus number 61 (Letisko → Hlavná stanica = Airport → Main station); the trip takes 25 minutes.
From the main bus station to the main train station or vice versa: take bus number 210 (Autobusová stanica --> Hlavná stanica = Bus station → Main station); the trip takes 10 minutes.
From Budapest
There are several departures from Budapest to Nitra every day, with one change. The journey takes 2 hours 20 minutes. At the East Station in Budapest (Nyugati pályaudvar), buy a ticket to Nové Zámky. In Nové Zámky, there's often only a few minutes to change trains, but you are allowed to buy the ticket to Nitra from the conductor on the train. At cp.sk search for connections from "Budapest" to "Nitra".
In Nitra
In Nitra, the train station and bus station are next to each other. The SES site is around 4km away (see map).
It's possible to reach the SES site by bus, but there are only two buses per hour, and only one hourly service at weekends and evenings. The nearest stop to the train station is called Rázcestie Železničná stanica, while the stop nearest to the bus station is called Rázcestie Autobusová stanica. In both cases, you'll need to walk 200m to the main street (Štefánikova trieda) and cross over. Take the bus no. 2 all the way to the terminus, which is a stop called Šindolka, Dolnohorská, about a 15 minute journey. You can see a detailed bus timetable on the website of imhd.sk.
A convenient way to reach the SES site is by taxi, which will cost around €3. Here are a few local taxi companies in Nitra:
The Slovak language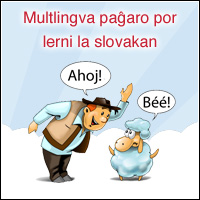 A small bit of practical advice: learn some basic vocabulary in Slovak :) E@I created a web site for learning Slovak. You can find a list of the most useful phrases here: https://slovake.eu/learning/intro/phrases.
During SES, you will be able to buy an Esperanto booklet entitled Slovaka konversacio skize (a sketch of Slovak conversation) at Libroservo (book store).