The best opportunity to learn and practice Esperanto
Nitra, Slovakia, July 12th to 20th, 2019
---
Learn and practice Esperanto
Meet and get to know people from diverse countries
Have a good time through day and night thanks to a lively program
Discover Slovakia
Immerse yourself in everything Esperanto
Information about the upcoming SES event
To be informed about the next SES event when the dates and location have been decided, enter your email address below. You'll receive a handful of messages per year and you can unsubscribe at any time.
Programme brochure
A brochure has been prepared which contains detailed information on the programme which awaits you in SES 2019: talks, concerts, excursions, etc. Click on the following link to download it: download.
Bulletin
Find out more
Summer Esperanto Study (SES 2019) took place from July 12 to July 20, 2019.
"SES 2019" will take place in the historic Slovak city of Nitra, which is 90 km away from the capital Bratislava.
The program will consist of several parts:
Morning: Esperanto courses, a literature course;
Afternoon: excursions, lectures, crafts, sports, work groups, etc.;
Evening: national and international evenings, concerts, discos...
Esperanto courses will be guided by experienced Esperanto teachers in 6 groups, divided by language level.
Somera Esperanto-Programado
This year, alongside the usual Esperanto classes, there will be a hackathon, we believe the first ever in Esperantujo, with the name Somera Esperanto-Programado (SEP). Further information is available in the dedicated website for SEP.
Auspice
The event falls under the auspices of the UNESCO Year of Indigenous Languages 2019.

Summer Esperanto Study (SES 2019) will take place under the auspices of:
Martina Lubyová – minister of Education, Science, Research and Sport of the Slovak Republic,
Milan Belica, President of the independent region of Nitra.
With the support of the city of Nitra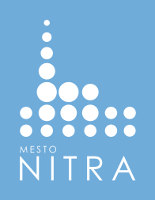 Media partners