Instruction
Esperanto classes will be led by experienced Esperanto teachers with abundant international experience.
Self-evaluation
In order to evaluate your current level in Esperanto, we invite you to take five minutes to fill in an online form. Thanks to your answers, we'll be able to propose the group which fits your level the best. This evaluation is not intended for complete beginners.
This online form is translated in 12 languages. For more reliable results, we recommend you to fill it in your native language.
Català ⋅ Čeština ⋅ Deutsch ⋅ English ⋅ Español ⋅ Esperanto ⋅ Français ⋅ Italiano ⋅ Magyar ⋅ Polski ⋅ Русский ⋅ Slovenčina
Instructors
Level A1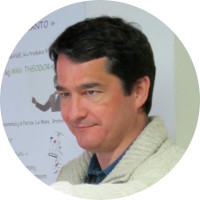 Víctor Solé
(Catalonia)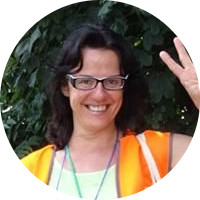 Jana Kamenická
(Slovakia)
Levels A2–B1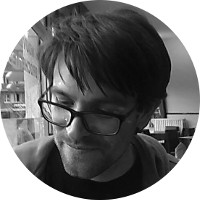 Christophe Chazarein
(France)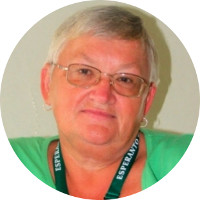 Nina Pietuchowska
(Poland)
Level B2
Tim Morley
(United Kingdom)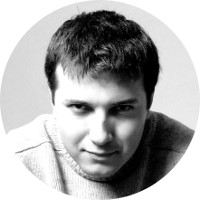 Przemysław Wierzbowski
(Poland)
Levels C1–C2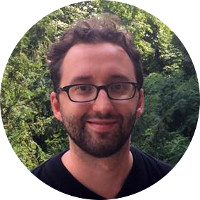 Konstantin Tikhomirov
(Russia/Poland)
Esperanto literature and culture
Esperanto is not only useful to love, argue, meet and forget accusatives, but also to create literature. Ever since Zamenhof's time, the language has been used in every literary endeavour, from poetry, novels and short stories to song lyrics. Come to our class to learn more about Esperanto literature and we will show you how to write good (or maybe not) poetry in the language!
Depending on the participants and their wishes, we will cover various topics such as:
Introduction to the so-called Esperanto culture and Esperanto literature; specifically, to original poetry and prose and to the periods of original Esperanto literature according to Sutton.
We will specifically examine several important authors such as William Auld, Baldur Ragnarsson, Roberto Passos Nogueira, Mauro Nervi, Mao Zifu, and others.
Translation of fiction.
Relationship between song lyrics and poetry.
Editing an international cultural-literary magazine (using "Beletra Almanako" as a current example).
Publishing of Esperanto books.
Reviews of fiction.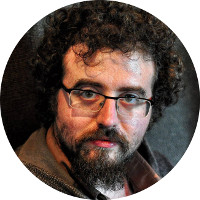 Nicola Ruggiero
(Italy)
Nicola Ruggiero (Italy, 1986). Born in Mola di Bari, Apulia, in Southern Italy, and now lives in Seltjarnarnes, near Reykjavik, Iceland. He has been a member of the committee of the Esperanto-speaking Writers' Association since 2006, was a category B committee member of TEJO (World Esperanto Youth Organization) and was president of the Italian Young Esperantists from 2006 to 2008. Published La ĉerizarboj de Lucullo, an essay in La lingvo serena, Baldur Ragnarsson's complete works. Gave talks about La Infana Raso and several Esperanto authors during many congresses, most recently about Baldur Ragnarsson at the World Esperanto Congress in Reykjavik. Published the poetry anthology Taglibro de nenifaranto in 2008 and won several prizes at the World Esperanto Association's Fine Arts Competition. He often contributes poems, prose and essays to Beletra Almanako.