Concerts
Here are the details for the concerts which have already been confirmed. During SES, the following people and groups will play for and entertain you:
JoMo,
Martin Wiese,
Kaŝi,
Kimo,
NOPROBLEM.
Author: Ziko van Dijk
CC BY-SA
Source: Wikimedia Commons
JoMo
JoMo (Jean-Marc Leclerq) is a French singer and Esperantist. Originally from Lyon, he now lives in Toulouse. He used to be a member of the band "Les Rosemary's Babies".
JoMo shows strong support for linguistic diversity through his music. His repertoire includes traditional as well as rock music in 22 languages (among them Esperanto), a feat which earned him a mention in the Guinness Book of Records. His upbeat and energetic songs - in several languages - will set the mood and make you dance along during your stay at SES!
Martin Wiese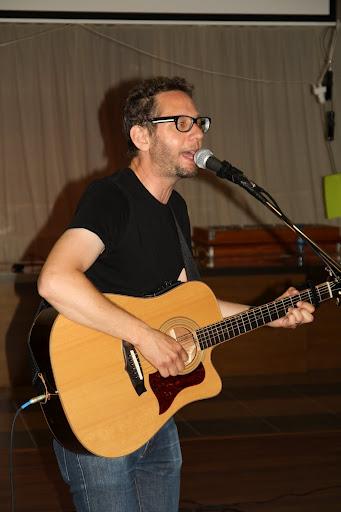 Martin Wiese
Martin Wiese (born March 26th, 1963) is lead vocalist and guitarist in the Esperanto rock band Persone. He was previously part of the band Amplifiki. At the same time, he also gives solo concerts and released a solo album together with the band Martin & la talpoj.
Source: Wikipedia
Kaŝi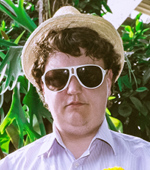 Kaŝi
Kaŝi (real name: Carsten Schnathorst) is a German musician and Esperanto speaker. He comes from Osnabrück and lives in Hamburg. There, he plays in the band The living Music Box. Carsten sings and plays the piano. His repertoire includes songs of his own as well as well-known songs from all over the world.
During SES, he will delight the hearts of all listeners with his mix of Esperanto songs of his own, popular international music, and other well-known Esperanto songs which he sings with his remarkable voice.
Kimo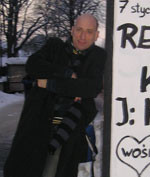 Kimo
Kim J. Henriksen from Denmark is a native speaker of Esperanto, of legendary fame in the youth Esperanto movement and Esperanto rock music scene of the 80s and 90s. He was the main contributor to the atmosphere of many international youth meetups.
He was one of the founders of the music group Esperanto Desperado in 1996, which was first called Brokantaĵoj (Antiques). He was a singer and accordionist in that group. In 1982, he was a member of the group Amplifiki together with Martin Wiese, Aline Boulet, Isabelle Rome, Bertilo Wennergren, and Micke Englund. He wrote and sung the most famous and most popular song of Esperanto rock music: "Sola" (Alone).
NOPROBLEM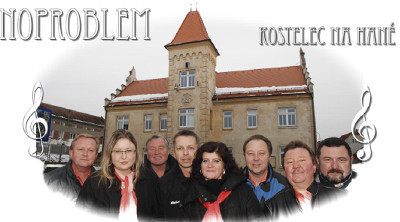 NOPROBLEM
The musical group NOPROBLEM started in 2001. The group - then still without a name - gave its first concert in May 2003 in a church in Kostelec (Czech Republic). This concert attracted a new music lover and the group continued to grow. Now the group chiefly plays songs of "Spirituál kvintet", but occasionally also tramp or country music. Their name was finally changed to "NOPROBLEM Kostelec na Hané" and the number of members is now 8. The group gives regular concerts in the entire region. They brought out their first official CD last year.
They only started performing in Esperanto in 2013, and during this concert, they will play - for the first time - all of the songs (6 so far) which have been translated from Czech into Esperanto. In addition, as a gift to all of you, there will be a CD "Senprobleme en Esperanto" available to you free of charge, with 6 recorded songs in Esperanto and 7 in Czech!
Disco
Every night, there will be discos with international music in various styles awaiting you. Directly next to the pub, you will be able to expend your remaining energy in the disco, if you have any left after a whole day :) Those of you who like to have fun and dance should definitely come and contribute to a great atmosphere during SES's night life!
Cinema
Every evening, films will be shown, either with Esperanto subtitles or dubbed into Esperanto. There will be various kinds of films awaiting you - fairy tales, documentaries, comedies, science fiction. You will find a detailed programme of the films shown in the cinema in the SES programme booklet.